At Bloomfield Total Health Center, we take great pride in providing the finest chiropractic care and physical therapy treatment to our patients. Below is a sampling of the different chiropractic services we offer in our BLOOMFIELD office.

Chiropractic Care

We provide advanced spinal correction utilizing "state of the art" chiropractic techniques. Never in the history of chiropractic have we been able to provide the level of help and expertise that now exists. These newer correction methods are even safer, more comfortable and more effective than ever before. As a Doctor of Chiropractic, Dr. Michael Credico and staff have years of training and experience in the latest techniques in the chiropractic profession.
---
ProAdjuster (SigmaAlign) Chiropractic Care
The ProAdjuster utilizes a precise oscillating force with uninterrupted motion. It is able to increase the mobility of the spinal segments by reducing or enabling motion in the abnormal areas. In other words, the ProAdjuster is "unsticking" the joint. Have you ever seen a woodpecker tapping in an oscillating fashion on a tree? It is hard to believe, but you can watch them bore right through the hardest wood! The ProAdjuster taps in much the same way but uses soft tips that are comfortable to the human body and do not create damage.
---
Physical Therapy Care
Physical Therapists are health professionals who examine and treat individuals of all ages who have physical conditions, illnesses, or injuries that limit their ability to move or perform functional "activites" of daily living. Only after a thorough evaluation, will the Physical Therapist then outline a treatment plan that will specifically address each patients need.
At Bloomfield Total Health Center, physical therapy patient objectives include:
Restore or maximize joint range of motion
Increase or maintain muscle strength/endurance
Maximize coordination, balance and functional patient independence
Minimize pain
Reduce or eliminate muscular spasm
Minimize joint or extremity swelling
Promote healing of soft tissue strains/sprains
Prevent joint contractures and/or deformities
Correct or modify gait deviations
Correct or modify postural deviations
Educate patients and families
Achievement of these objectives is reached by providing each patient a program of treatment interventions, such as: therapeutic exercise, manual techniques, stabilization activities, functional training, assistive/adaptive equipment or physical/electromagnetic modalities all of which can ultimatley influence and maximize an individual's rehabilitation success.
So remember, our Physical Therapist are movement and function experts. Lets us outline a unique exercise program for you soon. If it's physical, it's therapy!
---
Corrective Exercises
We teach our patients special "blueprint" exercises to help strengthen and correct their own unique problem. These exercises can be performed in the comfort of your own home and can improve the effectiveness of your spinal correction. In addition to skeletal misalignment, muscles and connective tissues can be out of place or strained by improper alignment and use. Specific exercises and stretches can help your body stay in balance and in health.
---
Acupuncture
Acupuncture provides our patients the ability to experience and utilize ancient Chinese medicine techniques that can help relieve pain and treat musculo-skeletal issues.
_______________________________________________________________________________________________________________________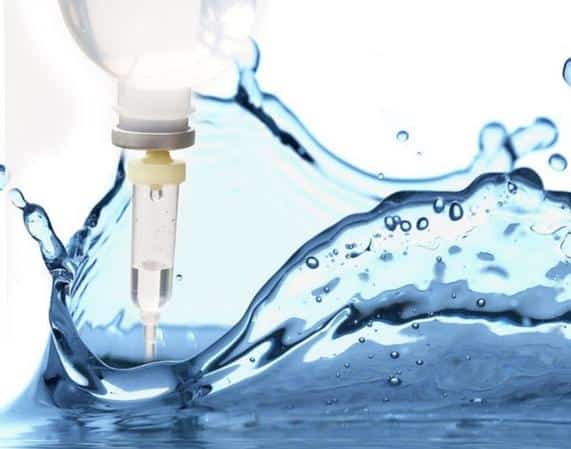 IV Therapy
Intravenous therapy or IV therapy is a technique performed by highly skilled medical professionals. IV therapy is one of the best methods to delivering these high quality nutritional fluids directly into the bloodstream. Each intravenous infusion is customized/personalized to a patient's health needs and it's benefits are numerous.
---
Lifestyle Advice

We often find it helpful to "coach" our patients on certain activities they should avoid or do differently to avoid aggravating their particular health challenge. Our goal is to help every patient achieve a fulfilling and happy lifestyle full of the activities they enjoy most. We recognize that each our patient is a whole person, and help them reach true health and wellness is a collaborate effort between our professionals and our patients.
---

Nutritional Counseling

We provide specific recommendations on nutritional supplements and healthy food choices to enhance our patient´s return to optimal health. Do you know which supplements and vitamins are good for you? Do you know how these supplements and vitamins interact with one another? Dr. Michael Credico can provide a structured nutritional program based on your individual needs.
---
Massage Therapy

Massage therapy offers a natural conservative treatment approach that relieves musculoskeletal pain for many patients. Our office provides specific massage and muscular therapy that is tailored to meet the patient's condition and injury. The benefits of massage therapy may include increasing blood circulation, reducing swelling, relaxing muscles, relieving muscle pain and spasms, and aid in recovery and range of motion.
---
Spinal & Postural Screenings

Posture and spinal screenings can reveal important health information and unlock the door to improved health and well-being. We provide screenings at area malls, community events, health fairs and places of employment. Contact us today to arrange a screening at your event or workplace.
---

Referrals & Diagnostic Testing
In our vast experience with many patients, there are times when additional testing or referrals are necessary. The professionals at Bloomfield Total Health Center have surrounded themselves with leading medical specialists and diagnostic centers in our area with whom we have a close working relationship. From Radiology centers to specialist in all fields, including: Neurosurgery, Orthopedics, Physiatry, Neurology, Immunology, Dermatology, Cardiology, ENT Specialists, Imedi care and Primary Care Physicians we manage our patients care, as the need arises, and refer to specialist that we trust.